The PRIME-VR2 Consortium is multi-disciplinary, encompassing expertise in Virtual Reality, Additive Manufacturing, 3D geometrical form generation, User Interface design, User-Centred design, electronics design, systems integration and rehabilitation.
The PRIME-VR2 Team is composed of
All
UOP
UOM
UOO
UOS
UCL
FSG
ILS
CPD
KRB
L1D
CHX
STJH
KNRC
GDIH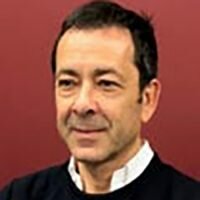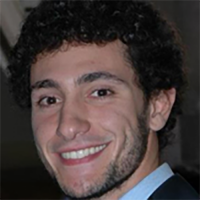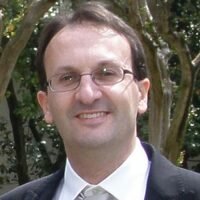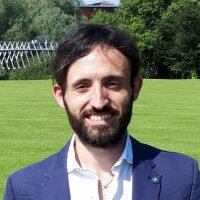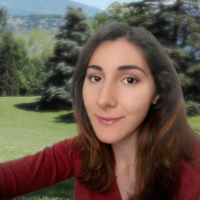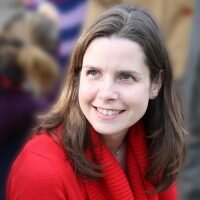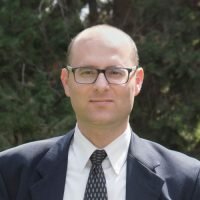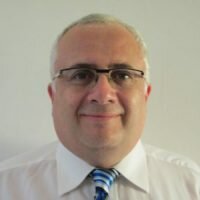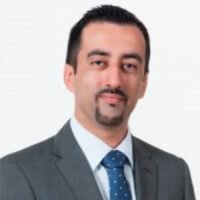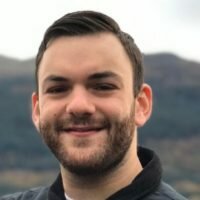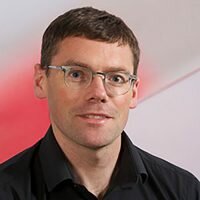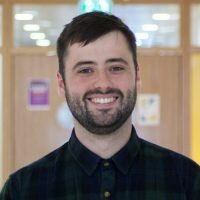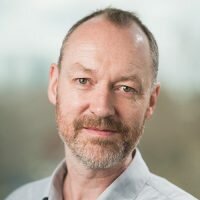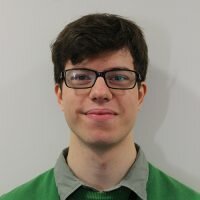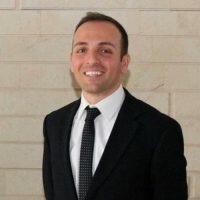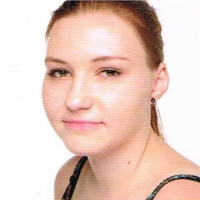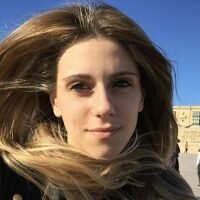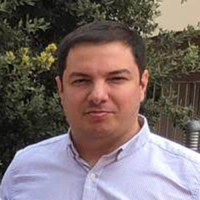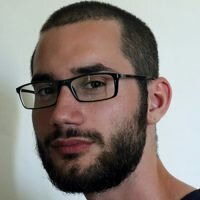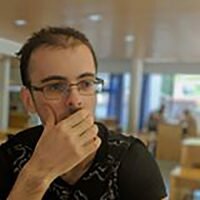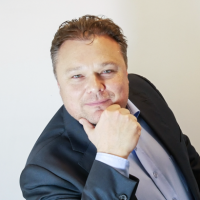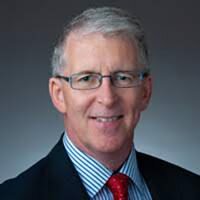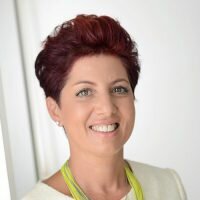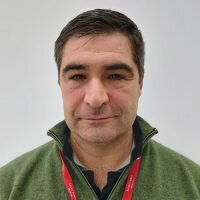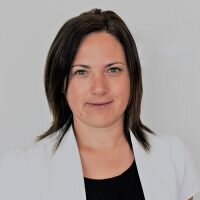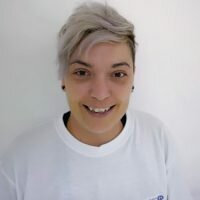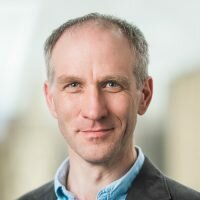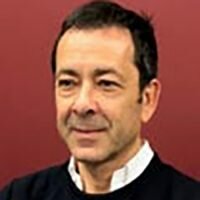 PRIME-VR2 Project Coordinator & Professor at UOP
Sandro Barone
Prof. Sandro Barone is Full Professor of Design and Methods of Industrial Engineering at the Faculty of Engineering of the University of Pisa. He received a M.Sc. Degree in Mechanical Engineering at the University of Palermo in 1990. He worked for about two years in the design office of Breda Costruzioni Ferroviarie (Pistoia), Italy. In 1995 S. Barone received a Ph.D. in Mechanical Design, and worked for one year at the University of Sheffield (UK) as research associate. He joined the University of Pisa in 1996. His teaching activity includes Industrial Design, Modelling Industrial Products, and Industrial Technical Drafting. He is member of the PhD board in Mechanical Engineering. He is member of the Editorial Board of the Journal Strain and he has acted as reviewer for the following scientific journals: Journal of Strain Analysis for Engineering Design, Strain, Experimental Mechanics and Journal of Vibration and Acoustics. He published about 100 peer reviewed scientific papers, mainly in international journals. In 1997 he received the prestigious Hetenyi Award from the Society of Experimental Mechanics. The main research areas are: design methods, CAD/CAE systems, optical technologies for 3D scanning, optical methods for mechanical design, Additive Manufacturing technology. In 2004 he founded ScanSystems spin-off company, today AirNivol S.r.l.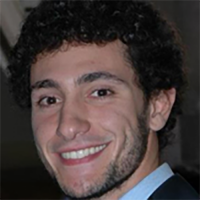 T2.2 Leader and Assistant Professor at UOP
Paolo Neri
Paolo Neri is Assistant Professor of Industrial Design Methods at the Faculty of Engineering of the University of Pisa. He received an M.Sc. Degree in Mechanical Engineering (2012) and a Ph.D. in Mechanical Engineering (2015) at the University of Pisa. His research topics include Mechanical systems modelling and simulation, Experimental Dynamic characterization, Reverse Engineering, 3D structured light-based techniques for the acquisition and modelling of complex 3D shapes and for vibration measurements, and custom 3D printing processes for engineering and biomedical applications. Dr. Neri is author/co-author of more than 30 papers published in international refereed journals and conferences. He has participated to several research projects, also being in charge of a research grant of University of Pisa.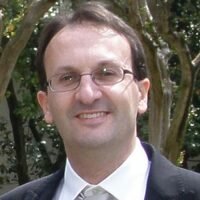 Associate Professor at UOP
Alessandro Paoli
Prof. Alessandro Paoli is Associate Professor of Design and Methods of Industrial Engineering at the School of Engineering of the University of Pisa. He received the master's degree in Aerospace Engineering at the University of Pisa and the Ph.D. degree in Mechanical Engineering at the same University. His research activities have been focused on Image Processing and Reverse Engineering techniques for the reconstruction of complex 3D shapes in industrial and biomedical contexts. Current research interests are oriented toward the development of 3D printers for challenging applications in industrial and biomedical fields. He participated to several academic and industrial research projects and his research activity has been disseminated by more than 60 papers published in international refereed journals and conferences.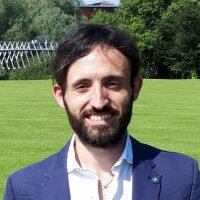 Postdoctoral Researcher at UOP
Francesco Tamburrino
Francesco Tamburrino is Postdoctoral researcher at the Department of Civil and Industrial Engineering of Università di Pisa. His research activities are mainly focused on industrial design, materials science and technology, additive manufacturing, cellular materials and dental materials.
Associate Professor
Armando Razionale
Prof. Armando Razionale is Associate Professor of Industrial Design Methods at the Faculty of Engineering of the University of Pisa. He received an M.Sc. Degree in Aerospace Engineering and a Ph.D. in Mechanical Engineering at the University of Pisa in 2004. His research topics include Reverse Engineering, Computer Aided Design and Engineering, Image Processing for Computer Vision, 3D medical Imaging and Design for Additive Manufacturing. 3D structured light-based techniques for the acquisition and modelling of complex 3D shapes in industrial and biomedical contexts. Prof. Razionale is author/co-author of more than 60 papers published in international refereed journals and conferences. He has participated to several research projects, also coordinating the R&D activities. In 2004 he founded ScanSystems spin-off company, today AirNivol S.r.l.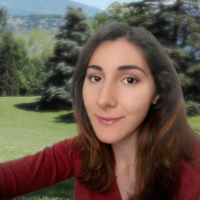 Postdoctoral Researcher at UOP
Beatrice Aruanno
Dr Beatrice Aruanno is a Postdoctoral Researcher at the School of Engineering of the University of Pisa. She received the M.Sc. Degree in Mechanical Engineering at the Polytechnic University of Milan in 2016 and the PhD Degree in Mechanical Engineering at the same university in 2020. Her research topics include mechanical design, virtual and physical prototyping, augmented/virtual reality, and intelligent user interfaces.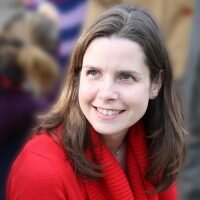 Coordinator's Secretariat/Project Management
Andrea Goetz
Andrea Goetz is a Project Manager working since 2008 at the University of Pisa. She has more than ten years of experience managing EU funded and national research projects, further to the personnel management and performing general administrative tasks. She worked for several years as assistant to the Editor-in-Chief for Journals and Conferences in Robotics and Automation.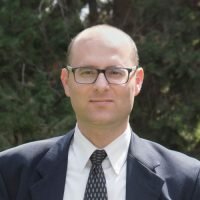 WP4 Leader and Associate Professor at UOM
Philip Farrugia
Prof Ing. Philip Farrugia received the B. Eng. (Hons) degree from the University of Malta in 2001 with First Class Honours. He joined the Department of Industrial and Manufacturing Engineering (DIME) at the University of Malta in 2001, as a Research Assistant. In February 2003, he was appointed as an Assistant Lecturer with the same department. In September 2008 Philip was appointed as a lecturer after completion of Ph.D. with research related to 'Computer-Aided Early Form Modelling'. Currently he is an Associate Professor with DIME. Since 2008, Prof. Ing. Farrugia has been coordinating the taught masters course in integrated product development. In addition, he was the principal investigator in a number of research funded projects related to healthcare products (e.g. an artificial rib bridge – www.ribridge.com, design and fabrication of a distal end for endoscope applications -www.exmmim.com) and assistive technology (e.g. a therapeutical device which supports children with language impairment, www.speechieproject.com). Philip has recently won two projects, one related to a conformity and usability risk assessment required for the commercialisation of the aforementioned therapeutical device, and another one related to the development of a novel VR simulator and adjustable test jig to design safer and customisable motorcycles. Prof. Farrugia has published over forty-six peer reviewed research papers in fields related to product development, and is the principal inventor of one patent (application pending) and three registered international community designs.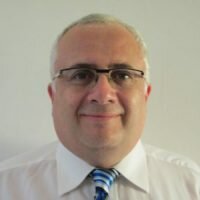 Lecturer at UOM
Pierre Vella
Dr Ing. Pierre Vella graduated as a Bachelor of Mechanical Engineering from the University of Malta inHe also obtained a MSc in Engineering and Manufacturing Management (distinction) from Coventry University in 2001. Between 1988 and 2003, he worked in industry, predominately in the microelectronics fabrication sector. He then joined the Department of Industrial and Manufacturing Engineering (DIME) at the University of Malta, as a Manufacturing Systems Engineer, where he was responsible for the management of the department's laboratories until October 2007. In 2007 he was appointed as an academic member with the same department and subsequently obtained his Ph.D. degree from the University of Birmingham (UK) in 2015. His research work dealt with micro and nano manufacturing process chains. He currently holds the post of Lecturer with the DIME and is also Head of the Department.
His primary research interests include the design and
manufacture of microscale products as well as advanced manufacturing technologies. In addition, he has also actively participated in applying for externally funded projects both at local and EU levels to support research in priority areas. In particular, two projects which have been awarded funding are: (i) EX-MMIM project funded by MCST through the National R&I Programme 2012 and (ii) ERDF 12 – Developing an Interdisciplinary Material Testing and Rapid Prototyping R&D Facility. The former was a health care related research project concerning the design and fabrication of a distal end for endoscope applications. Over the past 10 years, Dr Vella has taught various modules at both under and postgraduate levels related to advanced manufacturing processes and micro/ nano manufacturing.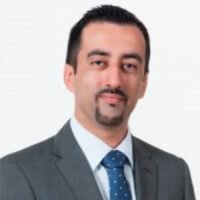 Senior Lecturer at UOM
Glenn Cassar
Dr Ing. Glenn Cassar is a Senior Lecturer within the Faculty of Engineering and Heads the Department of Metallurgy and Materials Engineering. Dr Cassar received a Ph.D. degree for his work related to the development of Duplex Intensified Plasma Treatments, from The University of Sheffield (UK). For this work he was awarded the 2011 Brunton Medal for Metallurgical Research. Presently, his research work focuses on surface engineering of metal alloys, advanced characterisation and mechanical testing. Furthermore, he is interested in nanocharacterization techniques specifically for the study of the mechanical properties of nanostructured materials such as graphene. He has published in excess of 20 journal articles. Dr Cassar also collaborates with and regularly carries out materials studies and engineering forensic assignments for industry. For the last decade, Dr Cassar has taught various courses at both under and postgraduate levels focusing on surface engineering, fracture mechanics and nanomaterials. Recently, he was awarded a Fellowship by the Institute of Materials, Minerals and Mining.
Assistant Lecturer at UOM
Vickie Gauci
Dr Vickie Gauci is an Occupational Therapist by profession and has an MSc in Neurorehabilitation from Brunel University, London. She is an assistant lecturer with the Department of Disability Studies, Faculty for Social Wellbeing, at the University of Malta. She is a disabled researcher and is currently reading Social Policy on a PhD programme at the University of Leeds. Her research is entitled, "Enabling Technology and Employment: exploring the dis/ability assemblage". She is also an occasional reviewer for the 'Disability and Society' Journal. Her current research interests and teaching include disability activism, assistive technology and universal design.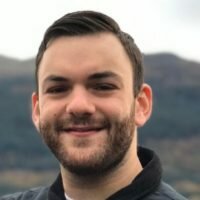 Researcher at UOM
Edward Abela
Edward Abela received his B.Eng. from the University of Malta in 2017. After working in R&D within the manufacturing industry, he pursued his M.Sc. in Biomedical Engineering at the University of Strathclyde, Glasgow, specialising in rehabilitation engineering and biomechanics. Since 2019 he has been a researcher at the University of Malta working on the PRIME-VR2 project whilst reading for his doctorate degree at the same university.
Edward will support the research team at UOM in leading and guiding product assembly and testing by designing and building in-house hardware and formulating product validation and verification plans.
Researcher at UOM
Emanuel Balzan
Emanuel graduated with honours in Electrical Engineering in 2009 and received the M.Sc in Integrated Product Development in 2012 both from the University of Malta. Following the first degree, he worked as a Research Engineer with the MARSEC-XL Foundation. After receiving his Masters he worked with Methode Electronics Malta as a Quality Engineer for 3 years in the Customer Liaison department where he ensured that the quality of both the products and process are to their highest standards. He joined the University of Malta as a Researcher in 2016 and has worked on the SPEECHIE project in which a therapeutic toy for children with speech and language difficulties was developed. Emanuel is a PhD student working on a user-centred design methodology that will aid designers to create better toys for children with Language Impairment.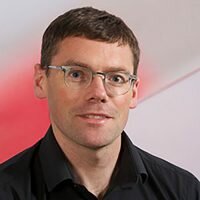 Deputy Project Co-ordinator and Senior Lecturer at UOS
Andrew Wodehouse
Dr Andrew is a Senior Lecturer in in the Department of Design, Manufacture and Engineering Management at the University of Strathclyde. His work is in the area of human-centred design, encompassing digital interaction, manufacture and creativity. He has led a range of UK Research and Innovation funded research projects and has collaborated with disciplines such as drama, bioengineering, history and business to deliver new methods and approaches for design.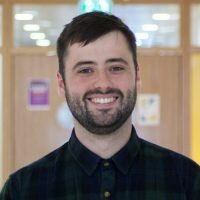 Lead Researcher in WP3
Lewis Urquhart
Lewis has a degree in Product Design from the University of Strathclyde and has now undertook an Engineering Doctorate in Advanced Manufacturing. Currently, he works for Strathclyde as a Research Assistant with diverse research interests including form theory, design emotion and manufacturing protocol.
WP5 LEADER AND ASSOCIATE PROFESSOR AT UOO
Georgi V. Georgiev
Dr. Georgi V. Georgiev is an Associate Professor in digital fabrication at Center for Ubiquitous Computing (UBICOMP), University of Oulu, Finland. His experience and research interests encompass topics of digital fabrication and prototyping, design creativity, user interaction, user experience, and design cognition. He earned his Ph.D. in Knowledge Science from JAIST, Japan in 2009. Dr. Georgiev was a researcher of several collaborative research projects between universities and industry in Japan, including collaborative project with Denso Corporation and Toyota Foundation, co-funded by A-STEP (Adaptable and Seamless Technology transfer Programme through target driven research and development) of the Japan Science and Technology Agency (JST). Dr. Georgiev led different research projects as a Principal Investigator, including a design creativity project funded by the highly competitive Grant-in-Aid for Young Scientists (KAKENHI) of the Japan Society for the Promotion of Science (JSPS). He currently leads the research and teaching in digital fabrication at the UBICOMP and Fab Lab Oulu, the largest in Finland.
Anthony Steed
Prof. Anthony Steed (Male) has been a professor at UCL since 2009. Since 2005 he has been head of the VECG group. He has published over 150 papers on novel real-time graphics systems, in domains ranging from mobile graphics through to immersive telepresence systems. He has held research funding of approximately €5M, and in addition has run a doctoral training centre which over the last 10 years attracted over €10M of government and industrial sponsorship to run over 75 joint doctorates between UCL and industry in areas relating to computer graphics, imaging and visualisation. He was winner of the IEEE's 2016 Virtual Reality Technical Achievement award. Prof. Steed was the co-author of the book "Networked Graphics" (Elsevier, 2009), which is the main review source for technologies for networked virtual reality and networked games.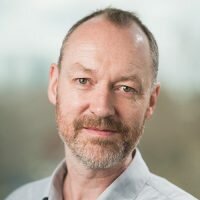 Senior Research Fellow and Immersive VR Lab Manager
David Swapp
Dr David Swapp has been the manager of UCL's VR research facilities since 1999. He supports projects by providing input on design, configuration and running of software, design of appropriate experimental protocols, and content development. David supports a broad range of researchers and has published in fields ranging from neuroscience through to engineering.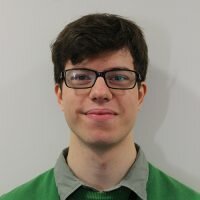 Researcher at UCL
Felix Thiel
Felix Thiel is a Research Assistant and PhD student at UCL. He has a software engineering background and is a recent graduate of the UCL's MRes Virtual Reality Program. His fields of interest are mainly perception and interaction in the context of virtual reality technologies and virtual environments.
Ifat Yasin
Dr Ifat Yasin (Female) is a senior lecturer in the VECG group. Her expertise is in perception, primarily on audio but more recently on fully immersive systems encompassing audio and video. She has also worked on assistive devices for hearing. She will assist in the design of experiments in WP6 an WP7. Ifat has been a lecturer at UCL since 2010. Prior to that she was in the Dept. of Experimental Psychology at the University of Oxford. She received her PhD in auditory psychophysics from the University of Essex in 2003.
WP6 Leader
László Dellei
László Dellei is experienced, certified and internationally recognized InfoSec, Cybersecurity, Security and ITSM professional, with a multidisciplinary background, and last but not least he is an expert witness as well. Laszlo received B.S. degree in Information Technology the Dennis Gabor College and the MBA in Information Management specialised in Security from the Metropolitan University. Furthermore, Laszlo is proudly holding among others the following internationally recognized credentials: C|CISO, CISA, CGEIT, CRISC, ITIL and ISO27001. Laszlo is dealing with the referred disciplines for almost 15 years. As the CEO of Kerubiel Kft., besides of management tasks he is also responsible for high‐priority operations in the following domains: Physical Security, Environmental Security, Cyber and Information Security. Laszlo is also a registered and active security expert of the European Commission. Furthermore, he is a member of the Hungarian Chamber of Judicial Experts, Gold Member of ISACA, member of the EC‐Council, and member of John von Neumann Computer Society. Moreover, he is the author of numerous articles and presentations on IT security. He is one of the topic leader of ISACA's Hungarian Information Security Landscape Survey for many years and member of the GDPR and Corporate Awards Working Groups of ISACA HQ.

Gabor Vadasz
Gabor Vadasz has a passion for driving transformation and delivering solutions that accelerate outcomes which achieve high value business results. He has accomplished this by leveraging his unique combination of technical, business, professional and leadership skills he has developed over the past 10 years. He brings a broad background in IT Development, Security, Financial, IoT, Service Provider and Systems Integrator markets, with extensive experience in multiple Information Technology disciplines (Cloud, Enterprise Systems, Networks, Data and Application Services, Cybersecurity, DevSecOps). As a trusted advisor and thought leader, Gabor is consistently recognised for his vision, passion and commitment to his customer's missions. His customers seek out his guidance and support as an innovator and a creative problem solver, with the vision and drive to help them address their most complex technical and business challenges. His expertise and leadership in Cloud, Security, DevSecOps and Lean/Agile has helped his customers transform the way they leverage technology, their culture, and organisation to achieve lasting business results. In order to achieve real lasting results, Gabor builds trusted partnerships with his customers and teams, driving value through direct engagement and his servant leadership. He has the proven ability to serve, lead, guide, and mentor, enabling his teams to excel and ensuring customer success.
Senior VR archiect
Robert Sarkozy
Robert Sarkozy graduated as a media designer and started to work on interactive installations and vr projects after the university. He gathered thorough knowledge in nodejs, c++, c#, and various web frontend frameworks like Angular. Successfully designed and finished almost 50 projects in the last 3 years.
Brian Loudon
Brian Loudon (M.Eng. in Product Design Engineering and B.Sc. Hons. in Maths) is a Product Design Engineering consultant with 20 years of commercial experience. A key driver in Brian's work is the generation of parametric and algorithmic models that allow a solution space to be explored, optimised or customised to individuals. These models seek to capture the design intent fully, allowing explorations that always remain valid within the design constraints.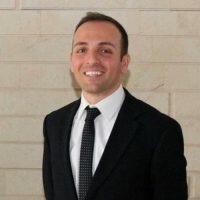 Founder and Lead Developer at FSG
Anthony Demanuele
Anthony Demanuele is the founder and lead developer at Flying Squirrel Games. He worked at TRC game studio before founding his own company back in 2015. He is experienced in application development on a number of platforms including PC, Android and iOS and successfully shipped more than 15 titles over the last 10 years. Areas of expertise: Application, Game and content development using the Unity Engine, C# programming language and Javascript for backend scripting. Anthony Demanuele will assist the Platform implementation (WP6) to enable his team in building the Virtual Reality experience, the complementary application, cloud services and art support. Anthony will also contribute in WP2 to provide expertise in identifying software specifications for the platform and identifying communication protocols between the different modules of the VRHAB-IT platform.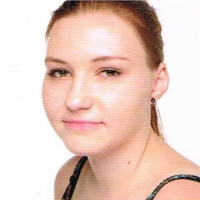 3D Artist
Marie Laundhardt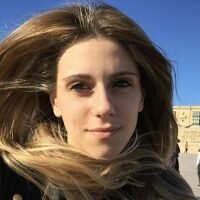 Game Environment Designer at FSG
Alessandra Lizzit
Alessandra Lizzit is a Venetian concept artist, who studied at the renowned NEMO Academy of Digital Arts between 2008 and 2012. She is fluent in over 5 languages including Italian, English, German, Norwegian and Spanish. Alessandra has been a keen video game player since she was a kid and has vast experience in creating fantastical game environments to lead people through her imagination. Areas of expertise: Game environment concept and design.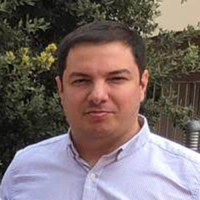 Game Designer
Matthew Azzopardi
It was the year 1989 when Matthew was first introduced to the Gameboy and the rest, as we know it, is history. He now spends most of his days collecting, fixing and playing old video games, tinkering with game development, breaking software and other miscellaneous random day-to-day "stuff". The rest is classified!
Matthew is the lead Quality Assurance person at Flying Squirrel Games. Matthew is a hard working person who revolutionised the testing process within the FSG studio since he joined in 2015. The procedures and documented processes he sets in place are used to prevent major issues on any of our online live products. Areas of expertise: Quality Assurance.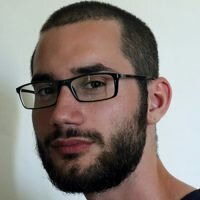 Game Developer
Ashley Potter
From an early age, Ashley was always curious in how video games were created and after finishing secondary education started delving into software development. Ashley holds a bachelor degree in Game Graphics and Visual Design and joined Flying Squirrel Games to improve and further his current skills. He is open to implement different game concepts and experiment with various technologies. Ashley's interests are TV series, anime, manga and of course video games.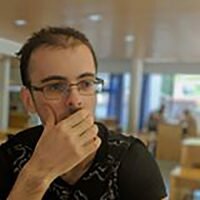 Game Developer
Matthew Farrugia
Matthew studied at the Institute of Information and Communication Technology at MCAST. His hobbies are mostly playing PC games, but he tries to find time to spend with his family too. From a computing background Matthew is a very keen programmer using Unity C# and he's proud to say he's been receiving very good grades in subjects involving any form of coding.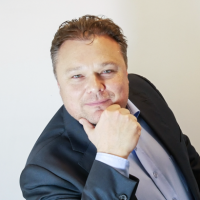 Co-founder of Capitola
Michael Gude
Michael Gude is the co-founder of Capitola. He has extensive experience in management work for Capitola's customers, and is knowledgeable about the most advanced technological resources and applications. He has a strongly developed instinct for deploying technological tools aiming to create marketing or perceptual experiences for target audiences
Lead Developer
Robert Mooijman
Robert Mooijman is Capitola's lead developer and will bear final responsibility for digital aspects in the project team for the healthcare projects. He has a lot of experience in realizing interactive (VR) productions, visual setups, and animations.
Director at Crowdhelix
Michael Browne
Michael Browne is co-founder and Director of Crowdhelix. Michael has overseen the award and delivery of more than 1 billion euros of EU funded grants and has more than 15 years' experience in managing and exploiting large-scale international collaborative projects. Michael has extensive experience in shaping and influencing policy at regional, national and EU levels.
Helix Manager and main contact point for Crowdhelix
Marine Desoche
Marine Desoche is a Community & Project Manager for the Crowdhelix Network, responsible for community engagement, project management, & managing relationships with network members.
Senior Project Manager at ILS
Jenny Rainbird
Mrs. Jenny Rainbird, Project Manager (MBA). Over the past 20 years Jenny has led a diverse range of challenging international projects in a wide variety of sectors including security, logistics, safety and maritime transport. She has a profound understanding of the complexities of managing diverse stakeholders and leading winning project teams across geographies to deliver complex, high value solutions, consistently achieving business outcomes, on budget, in the necessary timescales. Jenny is adept at managing conflict, removing barriers and resolving issues, turning around failing projects to secure success for executive stakeholders. Jenny is a highly motivated and empathetic leader with excellent people skills, enabling her to rapidly develop effective relationships at all levels to assist clients in realising their goals. Jenny has a Masters Degree in Business Administration and holds PRINCE2 foundation and Practitioner, 2019
Director of Innovation & ICT Solutions at ILS
Patrick O'Sullivan
After a 24-year career at IBM (CTO) Patrick joined INLECOM in 2017 as CTO and Director of Innovation, with an interest in supporting commercial outputs from EU Commission Funded R&D Projects across the SME sector. Across his career he has led countless commercialisation projects and teams across Ireland, UK, USA, China, Japan, Israel, France, Korea, Germany and India over 28 years. He has demonstrated a passion for industry led innovation that has evidenced new commercial products, spin-outs/spin-ins, and new client facing technologies deployed and used by hundreds of thousands of clients. He has filed over 500 patents, many of which have been filed in multiple countries, many in joint names with collaborating partners, and many of which have been successfully commercialised. He won both the Smith Testimonial Prize and the Mullins Medal at Engineers Ireland for commercially impacting R&D. Both of Pat's M.Sc. and Ph.D. research degrees were IBM funded, won industry prizes in 1997 and 2001 respectively, and yielded technologies used and deployed across IBM world-wide labs and IBM partners. Several of his patents have won industry awards for scientific innovation, advancement and excellence. He has assisted in company acquisitions, and subsequent IP development/integration leading to new market leading product for Fortune 500 organisations. His own personal R&D interests have also led to numerous successful advancements, products, technologies, spin-ins and spin-outs. As an example, Logentries was a spin-out company from a jointly funded Science Foundation Ireland project, the innovation in which Pat conceived and led at his lab over 3 years, and in 2015 Logentries was acquired by Rapid7 for $68m. Pat has a strong commercial and international profile, evidenced by 130+ written citations from senior Industry, Government and Academic leaders across USA, EMEA and APAC on his LinkedIn profile. He is frequently called upon to speak at conferences and events in Ireland and across Europe.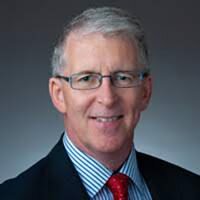 Commercial Director at ILS
Patrick Durkin
Mr. Patrick Durkin, Commercial Director. Patrick has led a range of commercial enterprises over an extensive career in enterprise technology. From an early career in software development in Boeing, he moved to software sales in global technology providers such as Teradata and Informix. In 1999, he was appointed country manager for SAS Institute in Ireland and over 7 years delivered consistent year-on-year growth. Subsequently as CEO of iQuate, he led the company from a very early stage to become a recognised global leader in IT cost optimisation. Over recent years, he has assisted a range of early stage technology companies with developing a customer centred product strategy.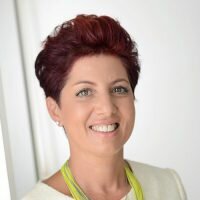 Director and CEO at STJH
Maria Bugeja
Ms Maria Bugeja has been the director and CEO of Saint James Capua Hospital for the last 16 years. Previously senior administrator in the family business also operating within the private medical sector. Managing Director of Malta's largest aesthetic hub comprising over 100 wellness services under one roof. Maria was also successful in organising Malta's first female only event which attracted over 10,000 females within a span of two and a half days.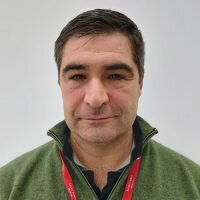 Senior Physiotherapist
Milos Stanisavljevic
Mr Milos Stanisavljevic (male) graduated with a B.Sc. (Hons) degree in Physiotherapy from the Medical University of Belgrade, Serbia. He headed the setup of 7 specialised physiotherapy and rehabilitation clinics in Malta & overseas. He is an active member of the Malta Olympic Committee Medical Commission since 2003. Milos also has over 20 years of experience in the healthcare industry in Serbia, Malta & North Africa and is currently responsible for the day-to-day management and administration of Planet Health International within the Saint James Hospital. He conducted presentations as one of the speakers and participated in sports medicine conferences such as The 10th Annual Congress of the European College of Sport Science which was held in 2005 in Serbia, The Physical Medicine and Rehab seminar, which took place in 2017 in Dubai, Rehabilitation and Sports Medicine Conference in Abu-Dhabi which were held in 2012, 2013 and 2014 as a part of ADMC congresses.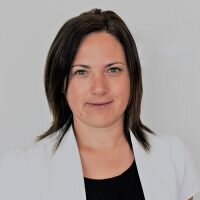 Project Administrator at STJH
Alison Mizzi
CEO at Kinisforo Ltd and Manager at KNRC
Onisiforos Hadjionisiforou
Mr Onisiforos Hadjionisiforou finished his studies in kinesiology and specialised with an M.Sc. in Rehabilitation, from Semmelweis University in Budapest with a distinction. He started working in Cyprus since 2004 and was involved in researching and assessing various methods and devices which was already available on rehabilitation and what else was needed to be improved and modernised. Then came the passion for creation and how to make things more efficient. He invented a new medical device for movement rehabilitation name Kinisiforo certified with worldwide patent from WIPO (World Intellectual property organization). Today, Onisiforos is the CEO of Kinisiforo Ltd and manager of the NicoMed Rehabilitation Centers.
Physiotherapist at KNRC
Andreas Ioannou
Andreas Ioannou is a physiotherapist, who studied in University of Patras Technology Institute Greece. For the last 7 years he has worked at Nicomed Rehabilitation Center in Limassol in the section of the rehabilitation of patients after stroke and with children with Cerebral palsy. In addition, he is the physiotherapist in one of the biggest volleyball teams in Cyprus.
Kinesiotherapist at KNRC
Stelios Michael
Mr Stelios Michael is a certified kinesiotherapist who studied in Private Institute 'DELTA' in Thessaloniki, Greece. In the last 5 years he has worked at Nicomed Rehabilitation Center in Paphos, focusing on the rehabilitation of patient after stroke.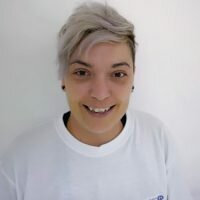 Kinesiotherapist at KNRC
Pantelitsa Ioanou
Mrs Pantelitsa Ioanou has studied Special Rehabilitation at 'Delta', in a Private Institute located in Thessaloniki, Greece. She is a certified kinesiotherapist and for the past 10 years she has worked at Nicomed Rehabilitation Center in Limassol for the rehabilitation of young and adult patients with cerebral palsy.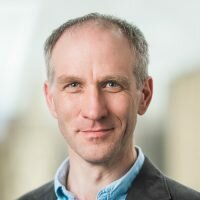 Associate Professor at GDIH and WP7 Leader
Tim Adlam
Tim identifies and characterises needs, and creates and evaluates technology for living. He is an engineer who has worked in disability and healthcare research and product development for over 20 years. He is currently the Head of Mechanical Engineering at Designability, a UK medical engineering and design charity; and will be joining UCL as an Associate Professor of Disability Innovation in December 2018. Tim's current portfolio of work includes research into the design and impact of dynamic seating for children with the hyperkinetic movement disorder dystonic cerebral palsy (See KiTE 1 and KiTE 2 below). He was engineering lead for the CHIRON assisted living robotics project (Innovate UK). From 2000 to 2012 he was part of the Designability team pioneering research into assisted living technology for people with cognitive disability (dementia); designing and evaluating technology and user interfaces in the Gloucester Smart House (EPSRC), ENABLE (EU) and Independent (EPSRC) projects; and co-led the NANA project (ESRC) to create technology to measure nutrition and frailty in older people living at home. Other research has been in fracture fixation devices, phantoms for medical imaging, and technology for assessing outcomes in gynaecological oncology. Tim is a chartered engineer (UK Engineering Council / Institution of Mechanical Engineers), Chartered Scientist (Science Council / Institute of Physics and Engineering in Medicine) and registered Clinical Scientist (Health & Care Professions Council). He has a PhD in the design of seating for children with dystonic cerebral palsy (Bath), an MSc in Biomedical Engineering (Surrey), and a BEng in Mechanical Engineering (Brunel).

Yazan Barhoush
Barhoush's work is focused on digital fabrication and virtual reality. He is currently employed as a doctoral researcher in the Center for Ubiquitous Computing at the Faculty of Information Technology and Electrical Engineering at the University of Oulu.

Vijayakumar Nanjappan
Vijayakumar Nanjappan received his PhD degree in Computer Science with a specialization in Human-Computer Interaction from the University of Liverpool, UK, in 2020. He was a graduate researcher at X-CHI Lab during 2015 – 2020. Prior to this, he worked as a 3D graphics and game engine developer for five years. After, he worked for another five years as a project manager leading a team of more than 30 developers and programmers to create 3D modeling applications. His research interests include human-computer interaction, wearable devices, digital fabrication, and learning technologies.
Innovation Consultant at ILS
Colin Keogh
Colin is an experienced innovative engineer, inspired by using technology to make lasting impact. He has an extensive engineering & business background with an emphasis on R&D, Commercialisation and Validation in the Energy, Manufacturing, Technology and Healthcare sectors. He has worked with a number of Start-ups, Spin Outs & EU funded projects, leading actions to validate, commercialise and launch new innovative solutions. His main focus in ICP is to act as an Innovation & Commercialisation PI, to provide proactive support in advancing innovation, patent protection and commercialisation goals for a number of EU funded R&D projects.
Andreea Petrea
Andreea Petrea is Communication & Events Manager for the Crowdhelix Network, responsible for supporting the network's events programme, and
communicating the network's activities.

Yvonne Smits
Yvonne Smits is working as a Digital Project Manager at Capitola. She will be responsible for the content throughout the PRIME-VR2 project on behalf of Capitola, and to supervise its consistent implementation according to the specifications.
Physiotherapist at KNRC
Chara Vasiliou
Mrs Chara Vasiliou is a physiotherapist with M.Sc. in Neurology. She studied in National Sports Academy "Vasil Levski" – Sofia, Bulgaria. She is a research physiotherapist on rehabilitation methods on patients after stroke. She works for the last 2 years in Nicomed Rehabilitation Center in Limassol. She is working daily with stroke patients and patients with neurological conditions.