The Advisory Board (AB) will be composed of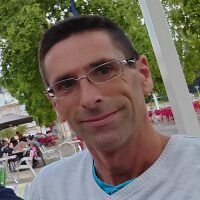 Politecnico di Milano, represented by Prof. Monica Bordegoni, the coordinator of the Virtual Prototyping Lab at the Department of Mechanical Engineering, who will chair the Advisory Board.
Mr. Harvey Rowson represents DeltaCAD,  an industrial actor specialising in advanced software for industry 4.0 transformation including VR and AR systems, used on very large DMUs and in highly demanding contexts.
Manel Barcells represents Healthcare Living Lab Catalonia (LEITAT) which is a Living Lab consisting of three big university hospitals, three universities with international campuses.
Since 2013, Dr Hagen Wenzek is supporting technology-led services business gain scale. These engagements range from short-term strategy developments to full operational responsibility at CorporateHealth International – a European business that was launched in 2015 to develop tele-endoscopy using video capsule technology.