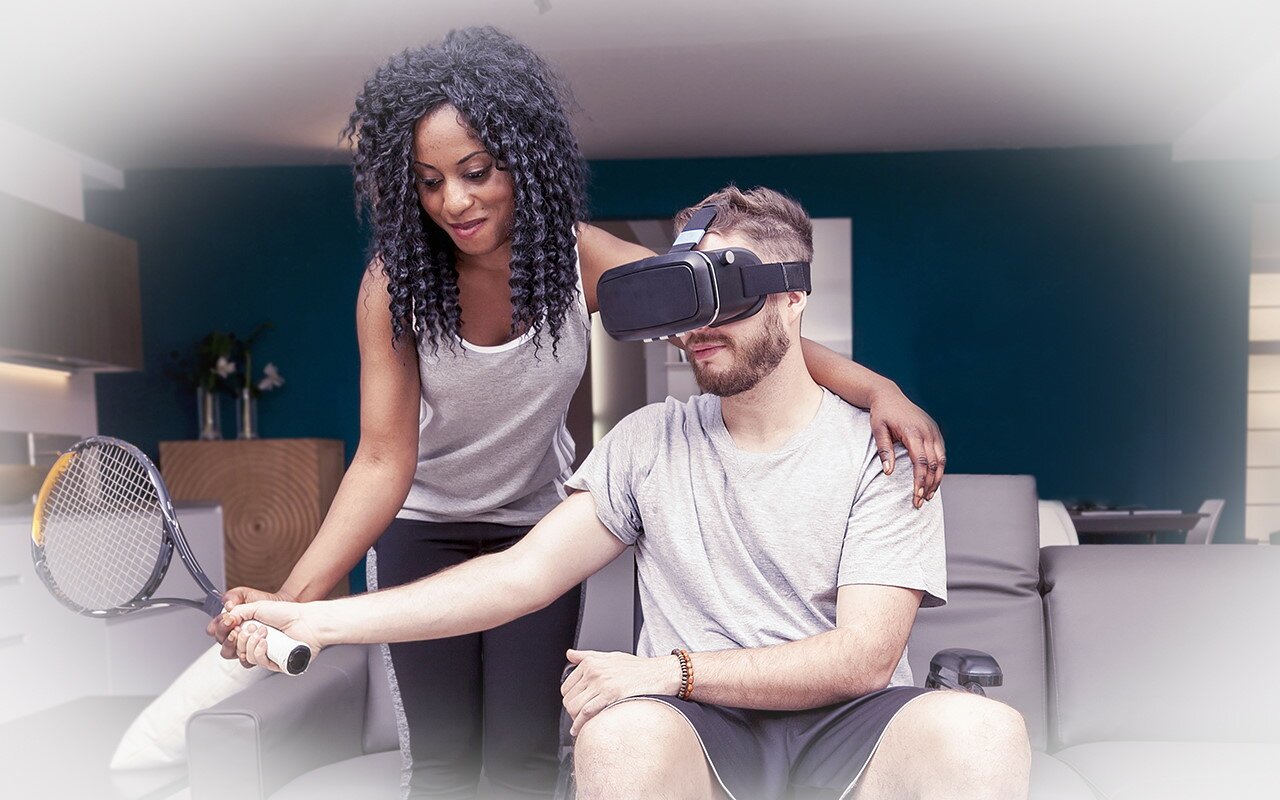 VRSport
Personalised recovery
through a multi-user environment
VRStroke
Take control and
work on your goals!
Follow our
Milestones

and more
Milestone 1
Review of state of the art technology and initial experimentation
Milestone 2
Development of a VR environment and devices based on bio-mechanical profiles
Milestone 3
Implementation and testing of the VRR platform
Generate a VR environment for rehabilitation exercises
that allows users to socialise, play and compare progress to aid motivation in rehabilitation.
Develop new approaches for non-invasive, accurate anatomical and mobility data collection that retains user dignity.
Use a variety of advanced methods to build a biomechanical profile of patient injury in order to develop bespoke VR controllers aligned with specialised rehabilitation approaches.
Create new additive controller housing structures that blend external physical requirements with internal actuation properties.
Use advanced Human-Centred Design techniques to generate and evaluate emotional, cognitive, aesthetic and social requirements.
Extend the principles of design for manufacture for additive structures to deliver practical and viable controller housings.
Develop a detailed commercialisation and exploitation plan to take the VRHAB-IT platform to the market.
Implement and test the proposed platform through three distinct case studies involving different participants.
The 'VR Interactive Technologies for Rehabilitation event' for consortium members and stakeholders will take place in Amsterdam Wed, 4 Nov 2020, 09:00 – Fri, 6 Nov 2020, 17:00 CET. The Consortium has decided to take the opportunity to join an important conference and exhibition, VRDays Europe, which is organized timely and in the same place. PRIME-VR2 will be part of the program and will have its own area to hold presentations and hands-on workshops which will enable consortium members and stakeholders to be exposed to VR technologies and their applications in rehabilitation.
Further information is available here.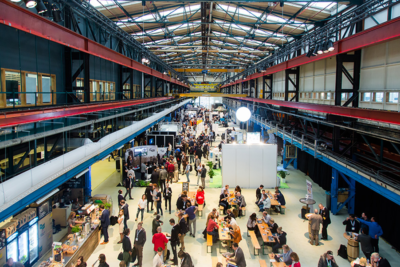 Subsribe

to the Newsletter
Join our email list to get notified when  new  content is published!
Subscribe

to the Newsletter
Join our email list to get notified when  new  content is published!
OCTOBER 2022
The Conference 'User Experience Design for Virtual Rehabilitation (UX4VRehab)', will be held on the 13th and 14th of October, 2022 in Pisa.

The aim is to explore design metodologies and innovative solutions in the fields of 3D scanning, additive manufacturing and virtual reality. The Conference includes also two workshops and different tracks with call for papers.

Registration is free of charge. Further details are available here.